Referral dental procedures done in your hospital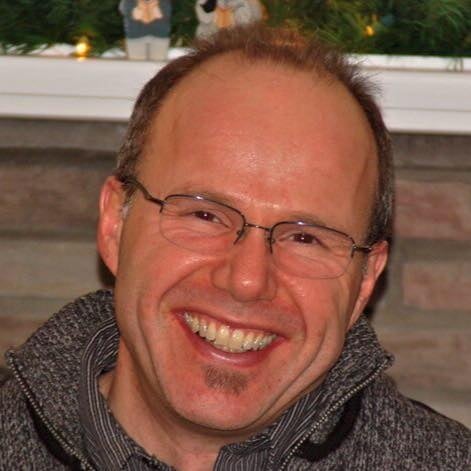 In this environment of increasing expectations of dental care, many practices are finding that their level of dental expertise is not up to the demands of the current caseload. In addition, newer grad vets are lacking the training and experience to take on complex extractions and are quick to refer. Many of these cases could be treated by a general practitioner, with expertise and experience, in your hospital, with your team. In addition, your schedule is freed up from the "surprises" that dentals can bring. When Dr. Mulder comes to your practice, you are able to continue your day to day services without having to block off time for unexpected extractions or complications.

Dr. Thomas Mulder is a general practitioner with a special interest in veterinary dentistry. While not board certified, he is a dental enthusiast with 27 years experience in private practice. He has developed a knowledge base and competency in assessing potential extractions and performing a wide range of dental surgery. Procedures beyond his scope will need to be referred to a board certified veterinary dentist. Examples of these are: endodontics, neoplasia, orthodontics, high anesthetic risk patients, crown reduction procedures and dentigerous cysts.
Benefits to your pets, your clients and your practice
Clients do not have to wait for a referral
Many of the board certified dental specialists in Ontario are booked for several weeks if not months with procedures. If your client's pet's needs are for multiple extractions, Dr. Mulder can often arrange to be at your hospital within 1-2 weeks.
While all dental procedures are more costly than our clients expect, having these procedures completed in your hospital often saves them a significant amount of money. Sometimes the savings are in the thousands of dollars! Please contact Dr. Mulder for an estimate of the costs for your patient.
Dental procedures are always unpredictable! Even with the most cooperative of patients, a full awareness of the degree of dental disease is not found until the pet is under anesthesia. In addition, broken tooth roots or extractions with intertwining roots may be beyond the scope of the attending veterinarian. If unanticipated problems are found, there is often pressure on that veterinarian to get these procedures accomplished in a finite amount of time. Scheduling appropriate time for dental procedures is a perennial problem! When Dr. Mulder is booked for your hospital, even if unexpected complications occur, your other scheduled procedures can proceed as planned.


Comments from veterinarians
CVO regulations prevent me publishing comments from veterinarians I have served in the past as they are seen as "testimonials." However, if you wish to receive a list of references, please email me and I will forward you letters of reference.
Clients are served by a team they know and trust
Your clients have come to trust your team to provide the care their pet's require. The familiarity with your hospital's staff helps them to make the correct decision for their family. Although travel to a specialist may be required for some complex cases, many can be addressed in your hospital, saving the clients the need for travel and maintaining the rapport that has been established over years with your team.
Ongoing Learning and Mentoring
Because Dr. Mulder is performing a wide variety of dental surgery that may not be seen every day in regular practice, he may be able to provide mentoring to technical and professional team members. While he performs the procedure in question, your team may become more comfortable with performing similar cases in the future. For a gallery of various techniques, click here.
Clinic revenue from dentals not lost when referring
When a referral to a specialist is required, all of the preparation for dental surgery is performed by that specialist. If these preparations are performed by your team, more revenue is channelled through your hospital. In addition, when the procedure is performed in your hospital, regular fees for anesthesia, hospitalization and ongoing care stay with you. Dr. Mulder's fee is only for the dental surgery performed.